Childcare relief for thousands of NSW families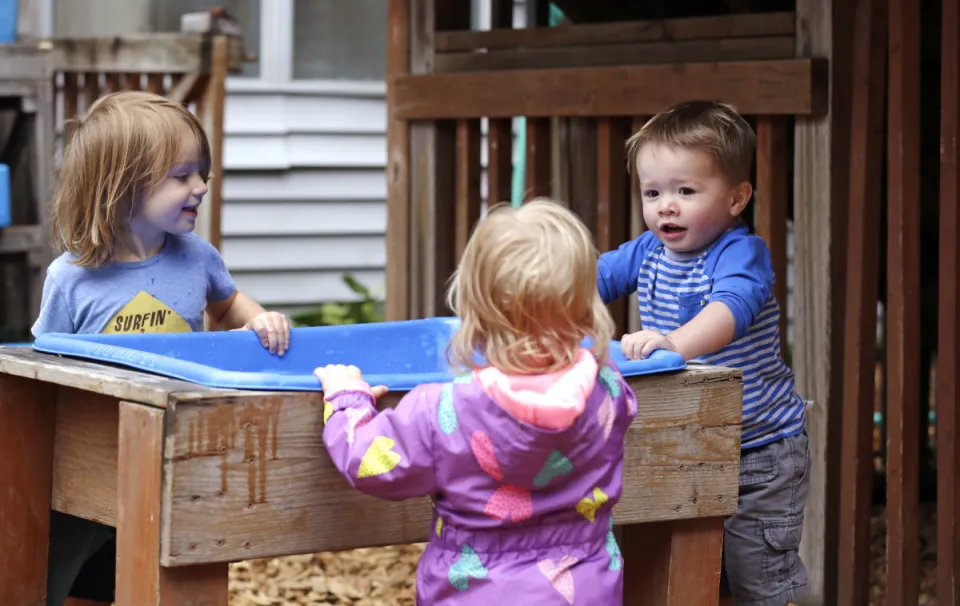 Families paying for daycare will receive $500 in extra cost relief as part of a NSW government push to boost pre-school education.
The Minns Labor government will hand down its first budget next week and it is expected to include a $100 million package for early learning.
Parents of three-year-olds in long day care preschool programs will be eligible for $500 in fee relief per year, with $64 million allocated over the next two years.
The families of up to 64,000 children are expected to benefit from the measure.
The package will also include $20 million to expand access to early childhood education and care, extended hours and assist parents re-entering the workforce.
There will also be $20 million to support new not-for-profit services in regional and high-growth communities and $22 million over five years to recruit and retrain early childhood workers.
Education Minister Prue Car said the government wanted to make sure all children got the best start in life.
"Achieving that goal includes making the investments necessary to make preschool more affordable and accessible for all families," she said.
"We also need to usher in a strong and reliable pipeline of early childhood workers, so our system is supported now and into the future."
Premier Chris Minns said the announcement was an important step towards ensuring all children had access to early education.
"We know how important early education is to a child's development," he said.
"These are big reforms that will impact the way we deliver early education in NSW."